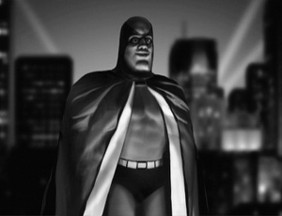 Write the first paragraph of your article here.
Atom manipulation - Ability to reshape matter
Creates transportation devices from available material
Reshape organics limited to healing small wounds
Personality
Edit
Continues NSA training to develop ability to reshape matter into complex, manufactured items (Current focus - Bicycle)
Unrequired crush on Blazestone. Dislikes Frozone. Do not bring up conversation.
Quote - "You cannot do this!" I'm gonna kill you!" Literally kill and if you tell blazestone I will find you
Ad blocker interference detected!
Wikia is a free-to-use site that makes money from advertising. We have a modified experience for viewers using ad blockers

Wikia is not accessible if you've made further modifications. Remove the custom ad blocker rule(s) and the page will load as expected.