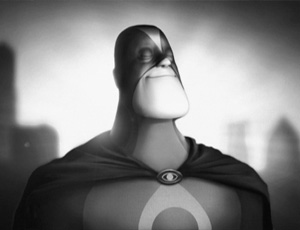 Write the first paragraph of your article here.
Magnoscopic vision (microscopic and telescopic vision)
Telepathy and clairvoyance
Weakness - Mind-reading animals (Especially squirrels)
Personality
Edit
Team - The Phantasmics (Team Leader)
Obsessive compulsive. Germaphobic.
Prefers to avoid physical contact. Unmarried
Shared therapist practice with Psycwave.
Quote - "Shut Up! Quieting Your Inner Voice" and "Beware! Unseen Dangers of the Microscopic World"