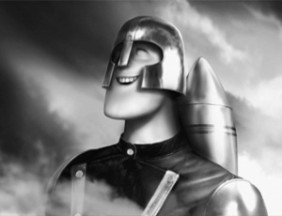 Write the text of your article here!
Seismic wave generation - ability to create earthquake-like disruptions (First maximum - 6.0 Richter scale)
Uses dual seismic amplification hammers (Hammer maximum - unknown)
Flies using vector-thrust. Fusion rocket ruckshack
Weakness - Powers ineffectual on non-solid material
Personality
Edit
Bad temper. Requires lots of praise
Fondness of drinks cause of death of hypershock is bad temper while he was fighting the omdridord 4
Ad blocker interference detected!
Wikia is a free-to-use site that makes money from advertising. We have a modified experience for viewers using ad blockers

Wikia is not accessible if you've made further modifications. Remove the custom ad blocker rule(s) and the page will load as expected.